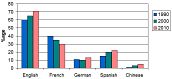 Overviews for IELTS Writing Task 1 – Foreign languages
In Writing Task 1, identifying the main trends, differences, or stages is a key skill.  
Practise with the question below, and then write an overview.  
Click on the tabs to see mine.
Write down the main trends and differences
The chart below shows the proportion of schoolchildren in Europe studying different foreign languages from 1990 to 2010.
Summarise the information by selecting and reporting the main features, and make comparisons where relevant.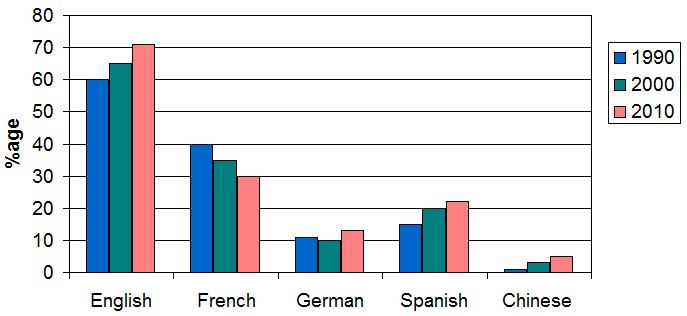 Now write down the main trends and differences before proceeding to the next tab