Speaking for IELTS – illustrate your adjectives
How to get a higher band score in the IELTS speaking test by illustrating your adjectives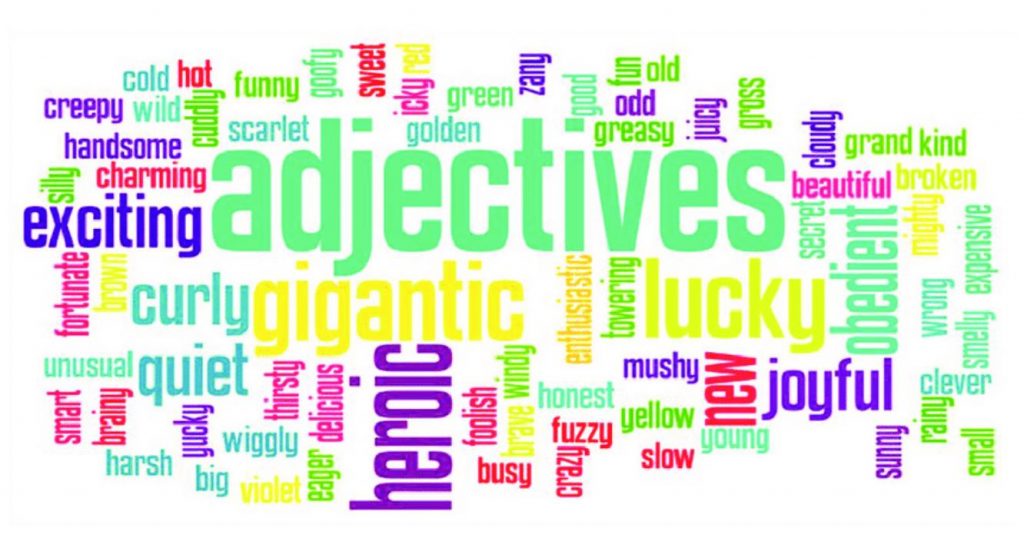 Don't give boring lists
I recently talked about illustrating your ideas in speaking part 3 in my post about not giving boring lists.
I have a similar idea today when it comes to [idiomatic language] adjectives.  This is especially useful in speaking part 2 if you're talking about a person, but you can use this technique at any time in any topic.
Illustrate your adjectives
If you use an adjective, illustrate it with extra relevant information.  Don't just tell the examiner that your father is intelligent - say something else - like everyone goes to him for advice.  Or – maybe he knows all the answers when he watches TV quiz shows like Who wants to be a millionaire.
Here are some examples.
The reason why motorbikes are so popular here is that they are cheap - almost everyone can afford to buy one and it doesn't cost much to run one [ie the day-to-day running costs are low]
Another reason why there are so many motorbikes here is that they're convenient - in fact they're the best way of getting from a to b [idiom]
Most girls prefer automatics [ie automatic motorbikes] because they're easier to ride and they can keep their handbags under the seat.
 I find watching programmes like Masterchef really helpful – they give me great ideas for things to cook for my family.
My friend said it was an interesting film because it stimulated her imagination and made her think in a different way.
My mother is rather fat - which is strange because she's the only member of our family who's overweight.
It was a very good film - the best I've seen so far this year.
He's muscular – he works out every day.
He's really health-conscious – he refused to eat KFC even when I offered to pay!
We all love him because he's always so optimistic – he always looks on the bright side, even when he was sick in hospital!  I'm sure that helped him to pull through.
He comes across as a bit serious at first but when you get to know him better you realise that he's just really focused on his studies and he's a really funny guy when he relaxes.
This technique is useful because it
makes your answers more interesting
ensures that the examiner knows you understand the meaning of the adjective
make your speaking more fluent – you are more likely to persuade the examiner that you can speak at length without noticeable effort.
Also, if your pronunciation isn't perfect, it will help the examiner to understand what you said.  There were many times when I only understood something a candidate said after he gave extra information.
If you're serious about succeeding in IELTS, learn to illustrate your adjectives by giving some extra information.  Let me know what you think below.
Let me know what you think - leave a comment below.
Click on the icons below to share.
Contact me here.