Vocabulary for IELTS in Writing Task 1 processes
Knowing how to get vocabulary in IELTS Writing Task 1 process is a vital skill

You can find vocabulary by asking yourself questions
Let's look at this process from Cambridge Grammar for IELTS page 197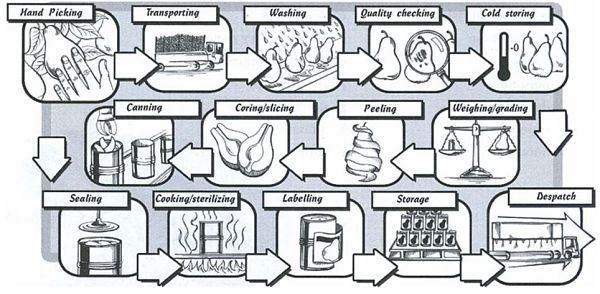 We'll focus on the first 5 images.

What questions can you ask in order to think of high band score vocabulary?
Before you click on the + below, think of some questions.
For example – in the first diagram:  Where does the fruit grow?
To get a band score 7 for lexis you need some less common vocabulary, which is vocabulary that most candidates don't know.  
All of the words in the answers above will help you to get a band score 7
Let me know what you think - leave a comment below.
Click on the icons below to share.
Contact me here.