Everything you need to know about me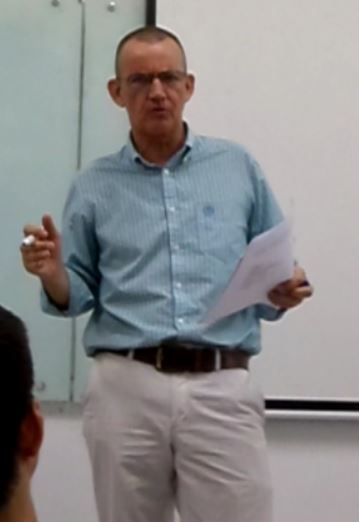 Before becoming a teacher, my background was in the IT (Information Technology) Industry, where I worked for more than 15 years.
In September 2001 I retrained as an English teacher with Windsor Schools, Windsor, England.  If anyone's interested, my teaching cert is available here, although I think these comments from recent emails are far more informative.  Most of them were received in reply to an email to former students, in which I invited them to this website. [The emails started by asking if they remembered me, which is why many of them start with an assurance that they do :)]
Prior to coming Vietnam, I taught in Slovakia, Mexico, and Indonesia.
I have spent the last 9 years in Vietnam, the last 3 of which have been in Saigon.  Most of my work here has been IELTS related, which is why I describe myself as an IELTS expert.
A short video of a teaching class - brainstorming a part 3 answer
Testimonials from students
Click on any of the images below to enlarge